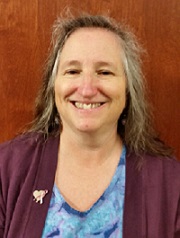 Thank you for your interest in Community Volunteers for International Programs (CVIP)! Whether you are a MSU international student, an international visiting scholar or a community member or group looking for international engagement opportunities, you've come to the right website. 
CVIP began informally in 1969 to address the need for warm winter clothing for MSU international students. While no longer providing clothing, CVIP has grown significantly to include a variety of support programs for MSU internationals. Consider exploring the following programs (see complete descriptions under PROGRAMS).
• Volunteer English Tutoring Program (VETP)
International students/scholars: Improve your English in classes with other internationals or one on one with a tutor (conversation partner)
Community members: Conduct a class or serve as a tutor (conversation partner)
• International Friendship Program (IFP)
International students/scholars: Get to know native English speakers and their culture
Community members: Provide friendship
• The International Student Lending Center
International students/scholars: Borrow basic household items
Community members: Volunteer time and/or donate household items
• I SPEAK (International Speakers Program)
International Students and Scholars: Educate the community about you and your home country
Community members: Drive students to and from volunteer speaking engagements
• Global Festival Gift Shop helps raise money for scholarships for international student spouses
Students, scholars and community members: Volunteer prior to and/or on the day of the Global Festival
Community members: Donate international items for the sale and/or help price items before the sale
• International Spouse Connection (ISC)
International spouses: Meet other international spouses
Community members: Volunteer to teach about a hobby
• Home Visits is currently a limited student program
Community members: Drivers and hosts are always welcome.
Please follow the online application process if you'd like to join us. I hope you will.
Lisa Homeniuk, CVIP President